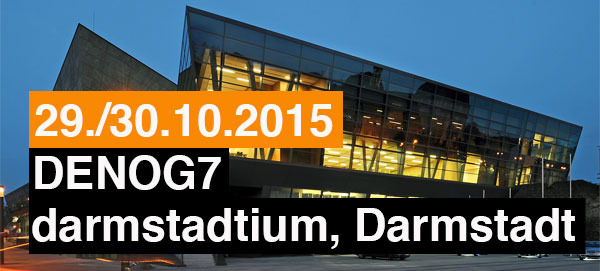 Social Event Thursday Evening
Are you curious about the Thursday evening social event? You can find all information here.
Agenda finalised
The meeting agenda with many interesting talks has been finalised. Now it is your turn to head over to the registration.
Call for Papers published
We are pleased to hereby invite applications for presentations or lightning talks to be held at this event. You can find more information about the topics, meeting countdown and information on the CFP Page
Meeting date confirmed
We are proud to invite you to our seventh DENOG Meeting, this year in Darmstadt/Germany and for the first time two days from October 29th to 30th. The meeting venue will be darmstadtium in Darmstadt.
More information and the link to registration will be published on this site during the next weeks and months.